"GO LIVE" with Mobile Workstations
We build a variety of film, video and digital cases along with special custom-order models to handle all of your equipment needs when broadcasting on the go.

---
---
Go-Live Mobile Production
The Calzone, Anvil® and Ascot® Case brands offer a variety of standard as well as fully customized workstation solutions for all applications. Ideal for mobile music production, location shoots, event photography, military field operations and trade shows. Whatever your application we can build the right case for you.
---
We have been engineering ATA camera cases since the 1950s era of Bell & Howell, Bolex and Kodak cameras, and can provide transport and protection solutions for all Vintage & modern film, digital and broadcast offerings. Whether for a camera only package or the entire ensemble, we work closely with you to ensure proper designs and interior layout with unrivaled attention to detail.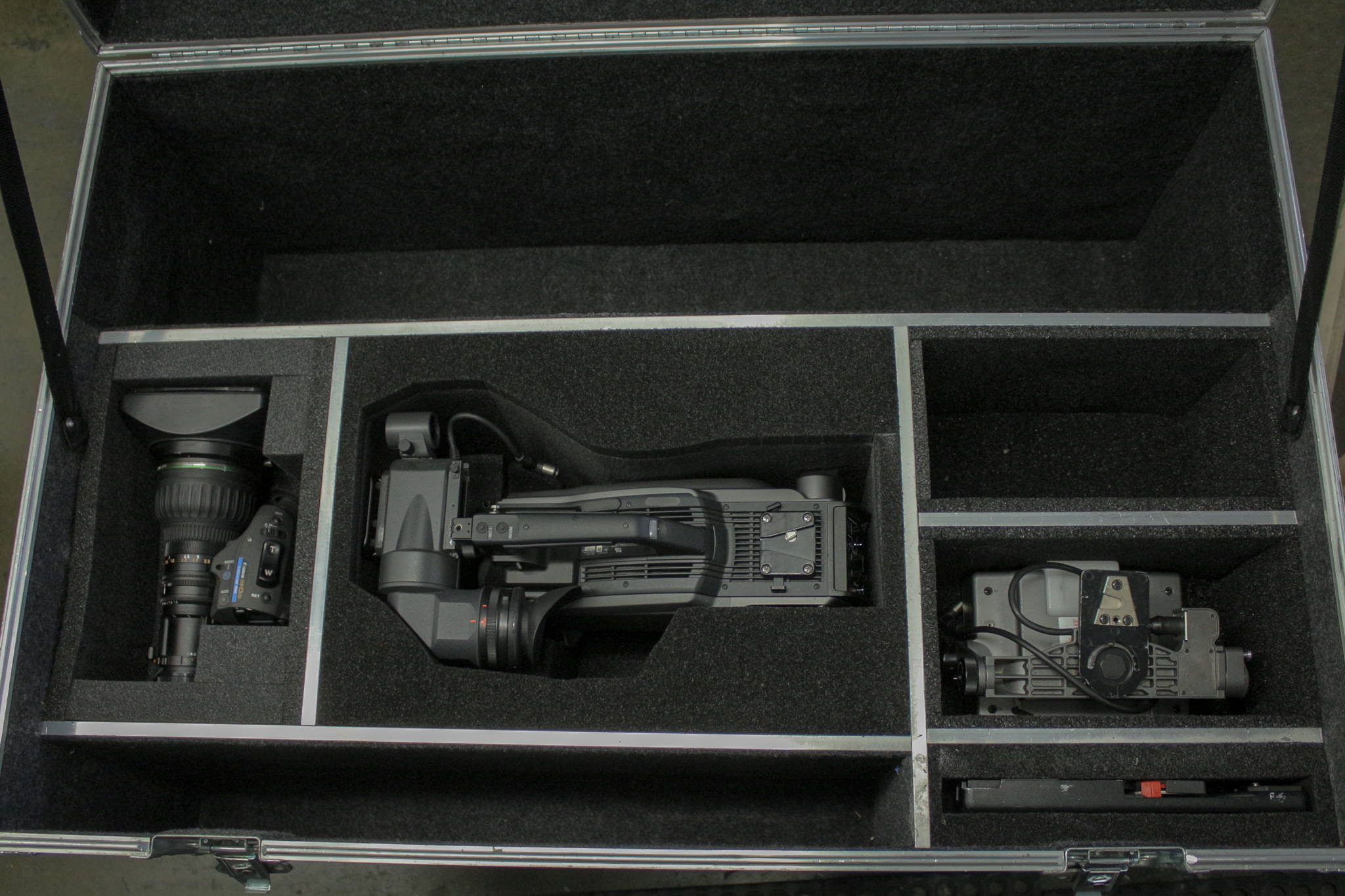 ---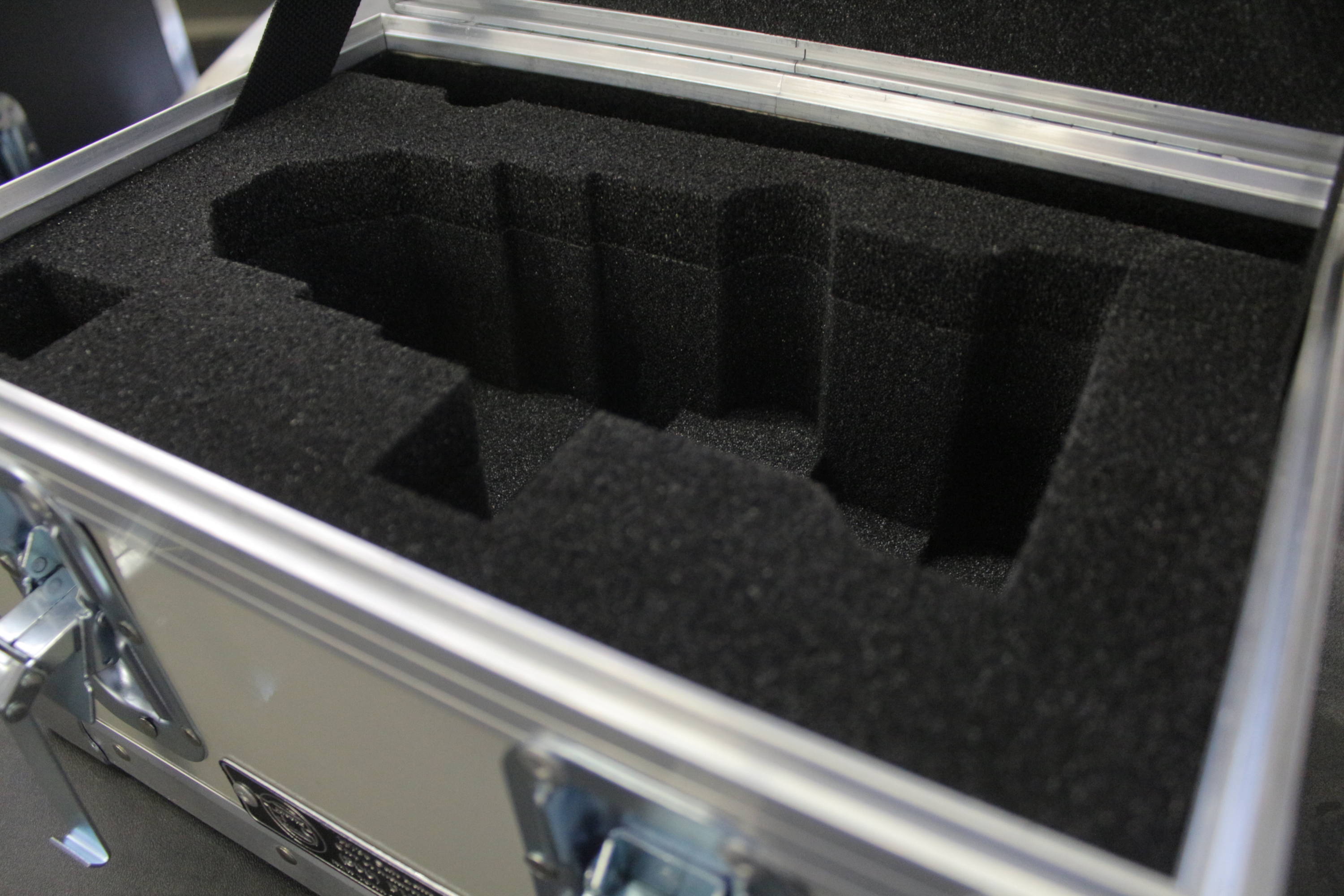 The delicate eyes of the camera require extra special treatment; our precision foam inserts, cut specifically for the lens or lenses which are to be protected, offer superb protection utilizing the various types and densities of foam we have learned work best during our more than 65 years of case building. From multi prime to single zoom lenses, they'll receive the love they demand when protected in one of our name brand cases. 
---
---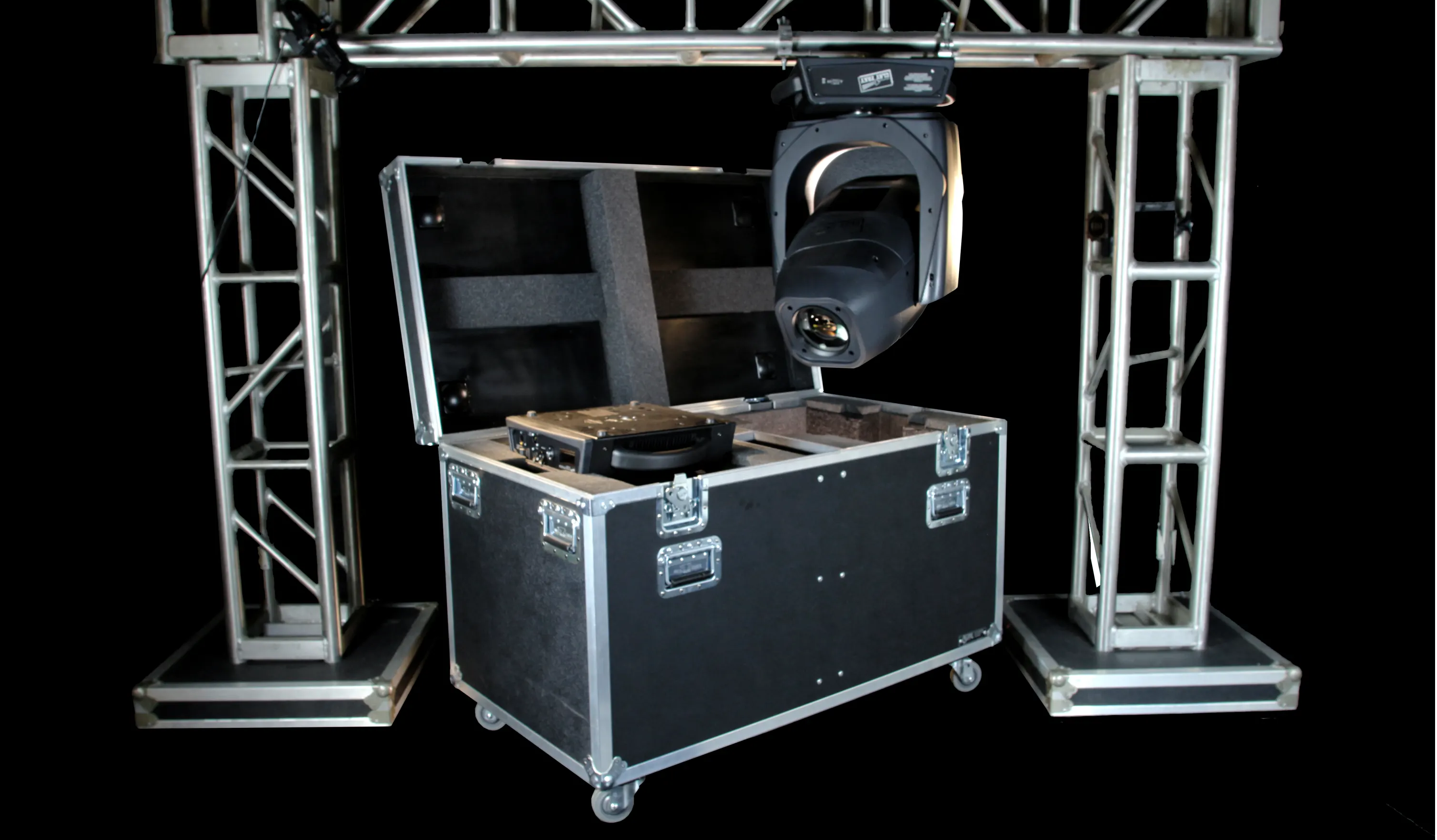 Protecting fixtures and bulbs for more than six decades has given us a very intense understanding of how to protect a piece of glass and the fixture which holds it. Today's LED technology and phosphorus panel systems are very popular for many applications, but lamp-based lighting fixtures are still prerequisites for most film and television shoots. We have many plans on file specific to the make and model you wish to protect.
---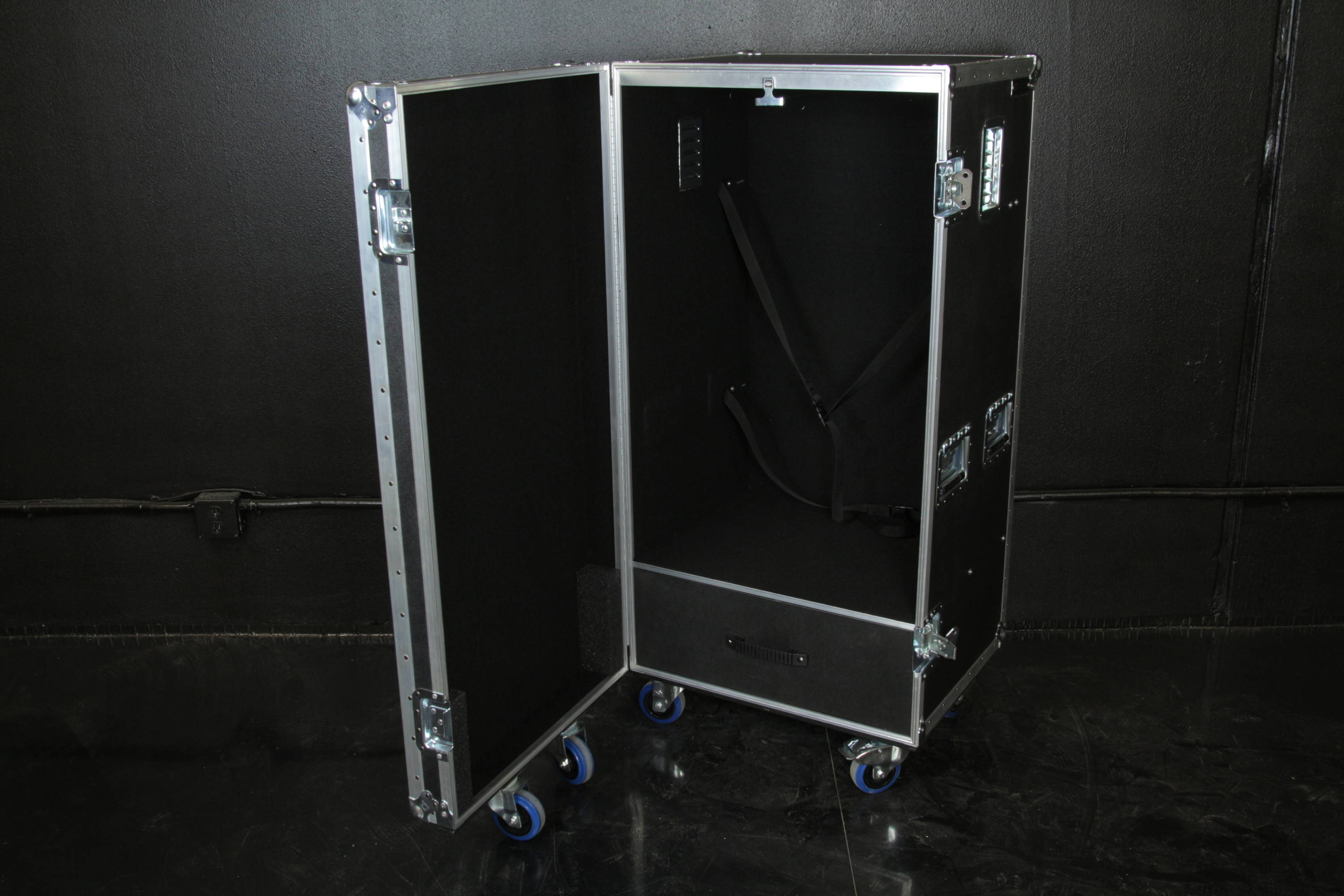 Calzone/Anvil's wardrobe cases make you feel right at home. Our standard and custom designed wardrobe cases can be seen on tour with Fall Out Boy, Dream Theater, Panic at the Disco, Evanescnce, Norah Jones, Foreigner, Mario, Mary J. Blige, Rob Thomas, John Mayer, Interpol, Kiss, Arcade Fire, Hawthorne Heights, Alicia Keys, Dolly Parton, Steven Tyler & His Royal Highness King Hassan of Morocco! Treat yourself like royalty and get yourself your private home away from home for the road.
One of our most requested products is now a standard. We offer our 4 drawer version to augment our popular 5 drawer workbox. Keep your valuable tools, test equipment, connectors and spare parts safe and organized and efficient.
---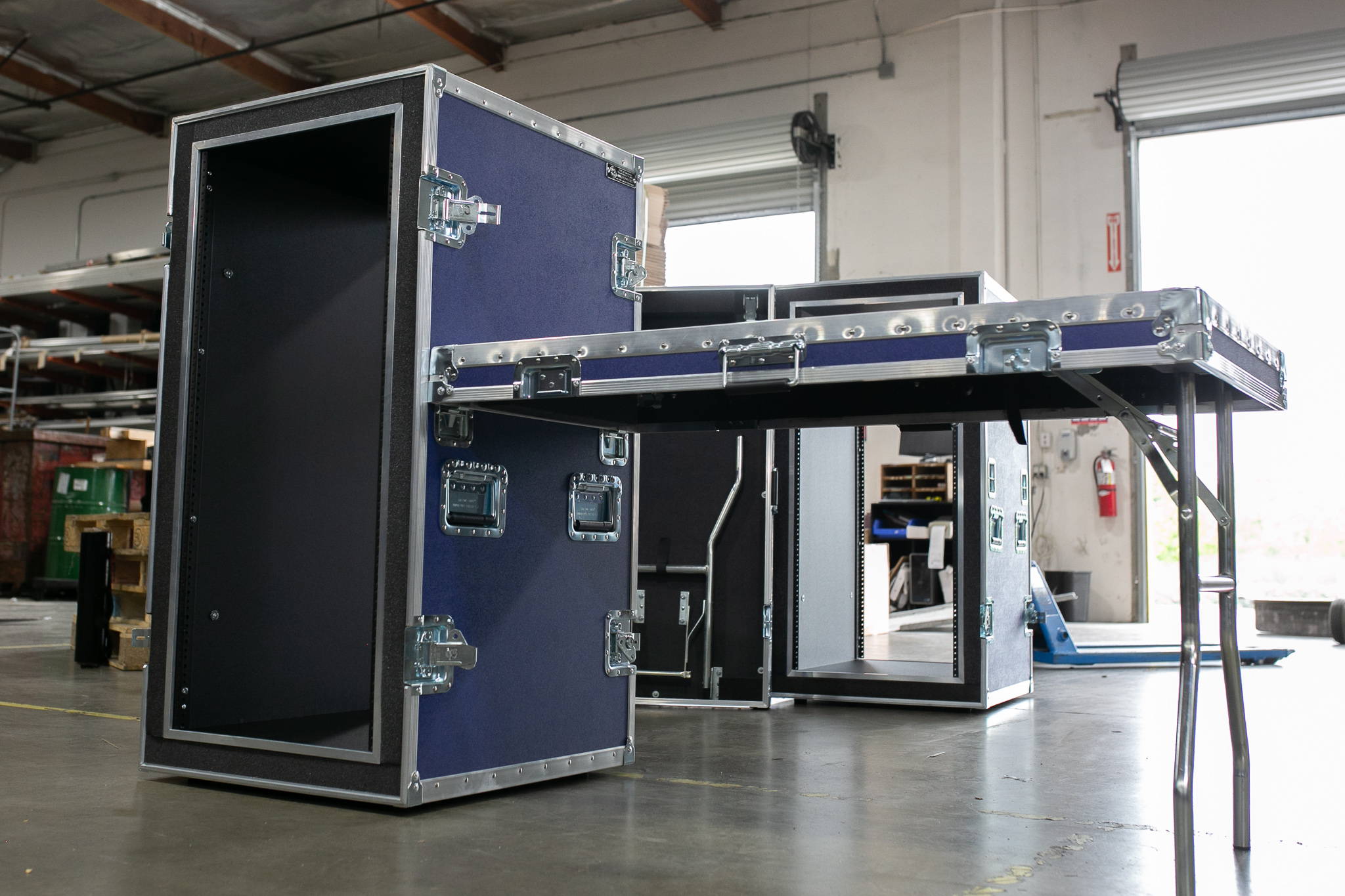 We offer a variety of standard as well as fully customized workstation solutions for the field, ideal for mobile music production, on location film, event photography, military field operations, trade shows and many other applications. Many optional accessories are available, including our patented M.I.C.S.® interlocking case system which converts the case lid to either a free standing table or one which is attached to either or both sides of the case body. We also offer sliding shelves, printer compartments, security compartments, work surfaces and electrical connectors and power strips for a self-sufficient set-up.
---
Calzone, Anvil® and Ascot® cases are second to none, and remain the preferred brands of the largest A/V rental, tradeshow, and touring companies in the country. Flat screen monitors have become more affordable, but are still quite sensitive to vibration and shock. Don't be fooled by low cost, inferior imitations – many of which require you to customize the foam interior yourself. We use only high quality plywoods and a variety of foam materials to protect your equipment.
Available designs:
Electric Lift Case

FL-16 Display Case

Standard Case

Adjustable monitor case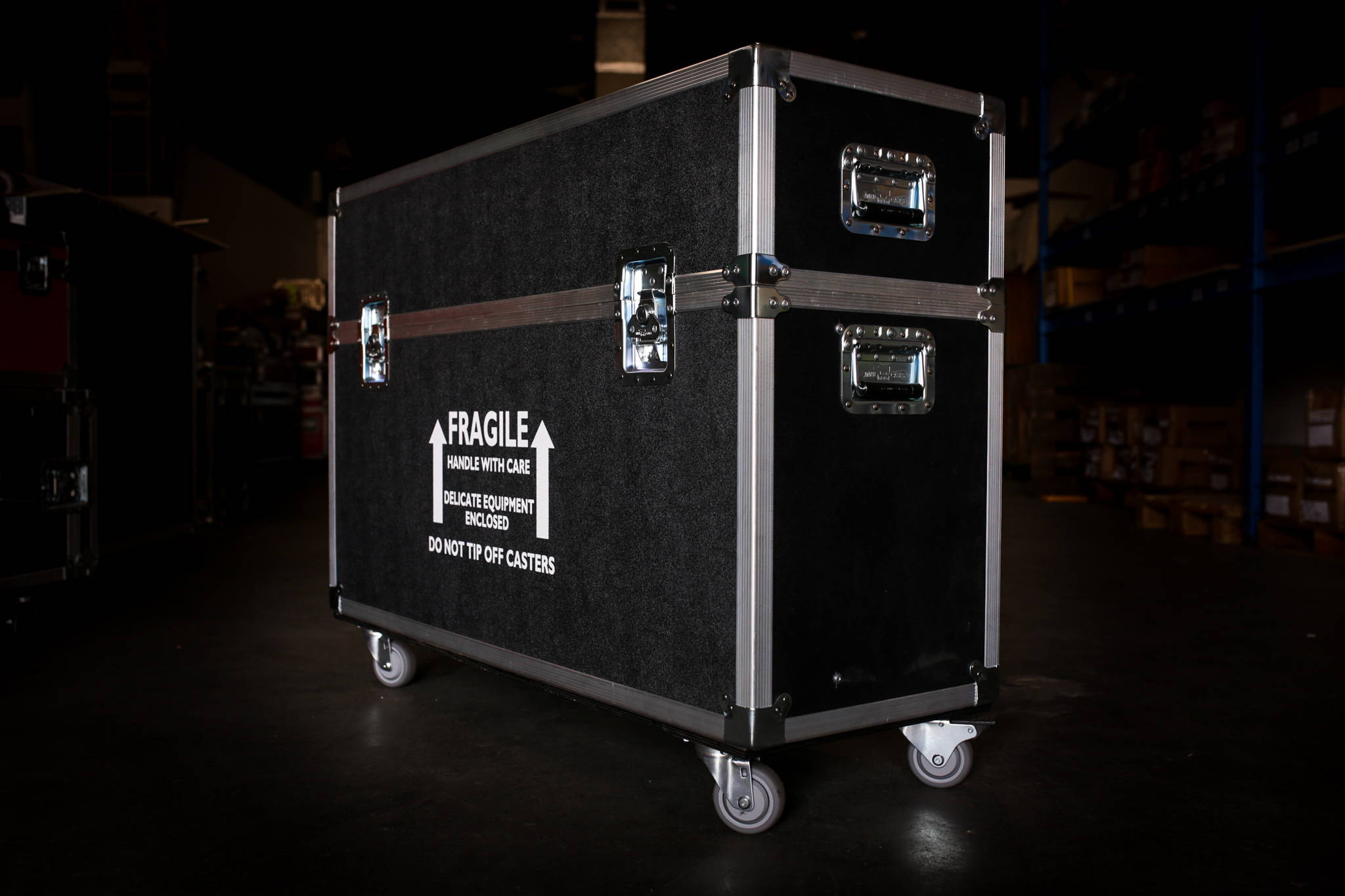 ---
We offer a wide selection of cases for rack-mountable equipment with a variety of special features. Rackmount solutions include the following styles:
 

SLR Pocket Door Touring Shock Mount Racks

Standard Rackmount Case

Shock Rack Case

Airflow Shock Mount Rack System

Mixer Mount Rack Case

Double-Wide

Case-in-Case Shockmounted Rack Case

Shock IT Rack
---

All of our products are manufactured in the United States of America.

Each piece can be specifically manufactured for your unique needs.

We have proudly served the packaging industry since 1952.
"Just what I was looking for. The rails and the addition of the panel mount strips will keep everything in place. Case is constructed very well "
"Great long-lasting quality! I've had this case for over 3 years and its still in great shape. Money well spent for protecting such an expensive keyboard."

"The case fits all the equipment making it easy to travel with. Also the addition of the built in table is perfect for when we are setting up our booth."